Life and Breath Residential Camp – A Surreal Experience…
5 – 9 March 2022 @ Keshav Srushti , Rambhau Mhalgi Prabodhini , Uttan, Bhayandar
49 participants from various places including Mumbai, Goa, Delhi, Jaipur, Bengaluru & Ahmedabad
Wish to have an experience as if you are actually there? Yes.. I can see you nodding.. Lets begin!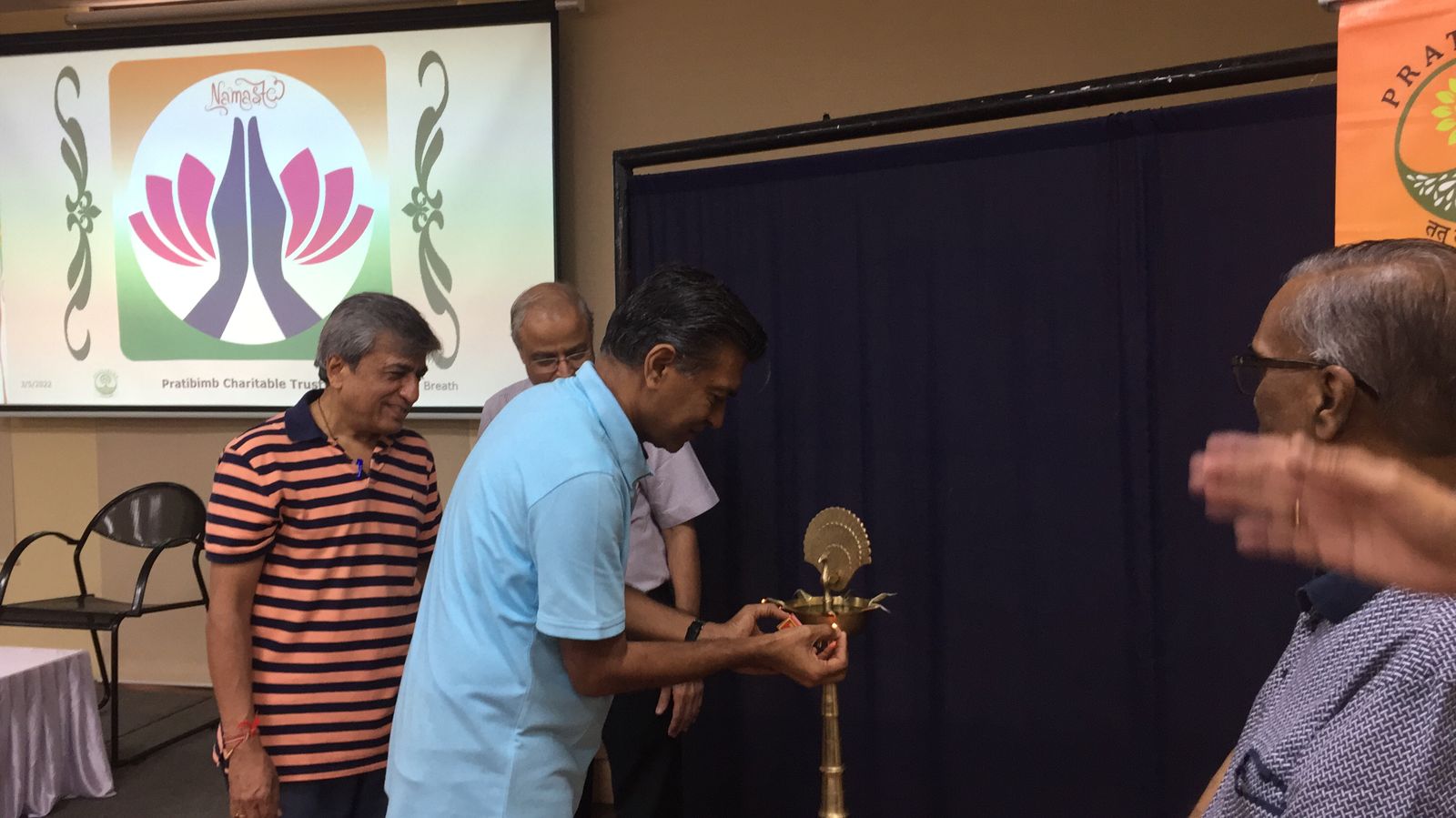 The moment we were all waiting for with bated breath, commenced with blessings from the divine.
Our day would begin early with life and breath exercises amidst the lush green hills and the rising sun awakening us from our slumber. Followed by sumptuous breakfast which would perk everyone up to start our first theory class of the day.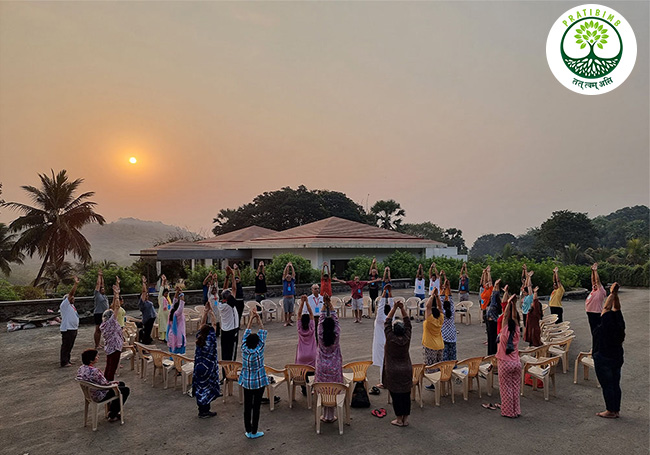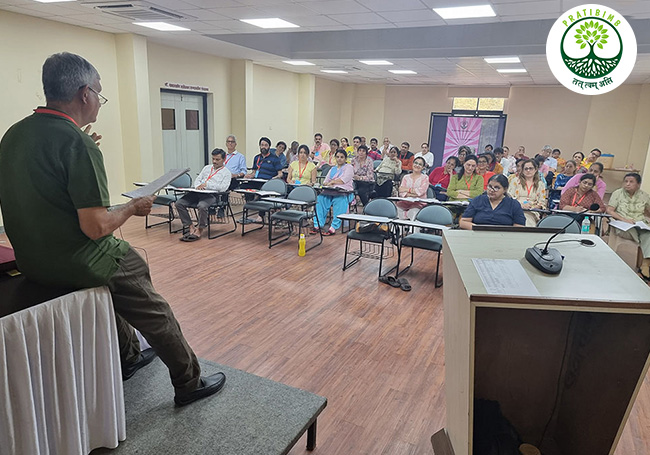 Imagine you are watching India play in the World Cup final.. 6 balls to go, 10 runs to win..can you feel the intensity of this moment? 
This is EXACTLY how we felt several times during our classes! However, it was not all intense & serious .. it was CAPTIVATING too 🤯
Khana, Khazana aur Muskurana 🙂
The only question everyone had in their minds before lunch time was 'khaane mein kya hai'.
During lunch there was pin drop silence as they say na 'pehle pet pooja phir kaam karo koi dooja'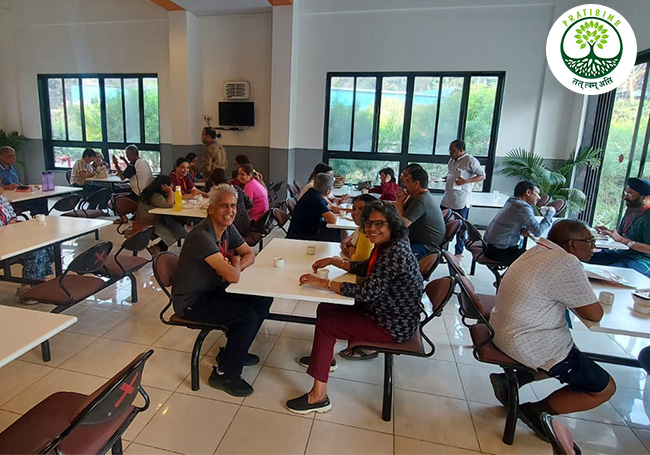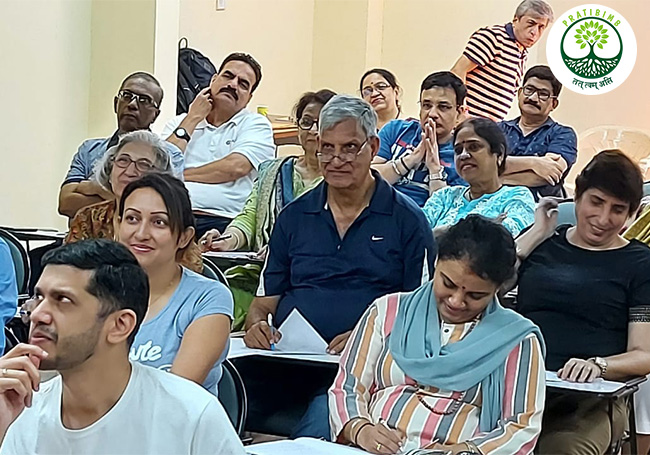 Looking at this picture, you must be thinking .."has Sir spoken about something comical?" or "has Sir explained something so life-changing, that participants are in deep thought, smiling away"…
Sharing a secret: This picture was taken after a participant asked a question, wanting to confuse Sir, but ended up being confused himself 😆 which resulted in the class wondering to laugh or to think deep.
8:30 PM dinner time was spent well interacting with other participants. Songs, Stories & Experiences were exchanged before we snoozed off..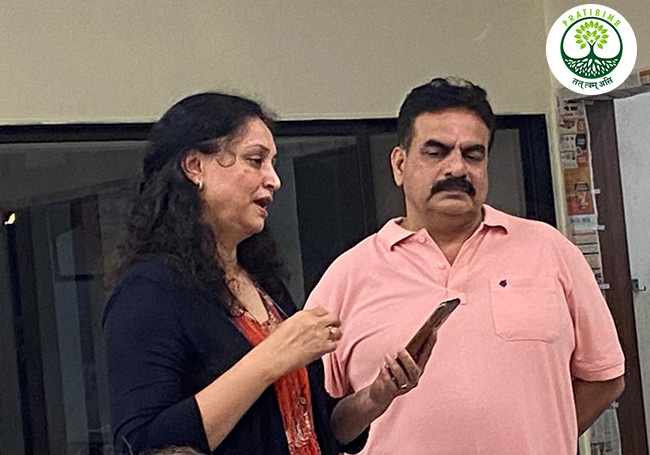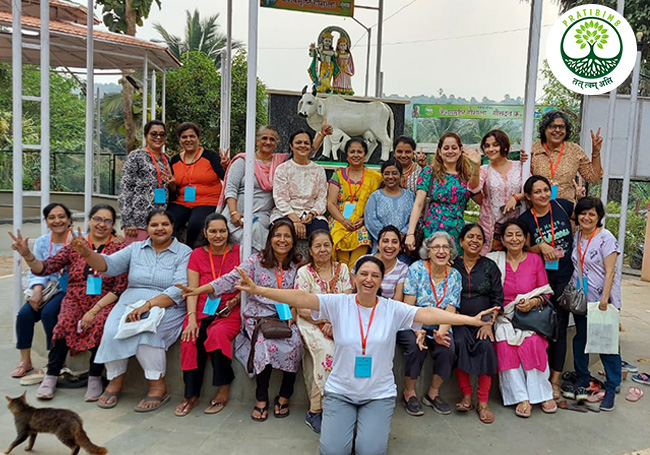 Women's Day Celebrations!
The icing on the cake – A surprise performance by the male participants on Women's Day!
Bonus Secret: One participant had earned the title of "पत्नी पीड़ित" for his ability to relate any topic of science to Wives – even he put up a show on Women's Day!
Our Dancing Stars - Women's Day Celebrations! Nights would wind up with some impromptu singing, dancing & fun with fellow participants who would give Ganesh Hegde, Saroj Khan, Farah Khan a run for their money!
Participants from Mumbai, Goa, Delhi, Jaipur, Bengaluru & Ahmedabad etc. came together for lifelong learnings & laughter, evident from the joyous faces in every frame!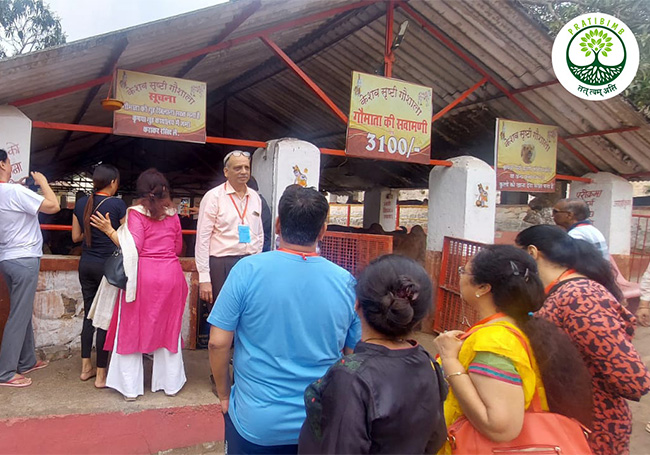 The resort premises also housed a Gaushala. Spending our time there with the gentle bovines was a different experience altogether.
Yes, 49 participants in 1 frame!
They say "Good times FLY" & this quote was so true for this Residential Camp! The last day was an exhilarating one for all of us. The parting day felt like we had known each other for years, despite being together for just a few days. We dispersed with a heavy heart, but a heart full of lovely memories.