PRATIBIMB CHARITABLE TRUST
TIMELINE OF CHARITABLE ACTIVITIES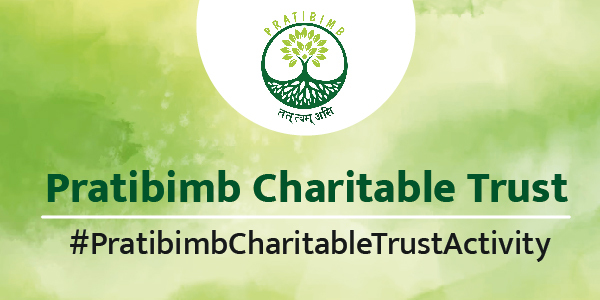 Date: 14 February, 2023
It was a moment of joy and fulfillment. Team Pratibimb inaugurated the Savarde School project (Aanganwadi). After months of dedicated work, the team was overjoyed to see their efforts come to fruition, providing better education for the children.
Followed by the inauguration, the teacher delivered the welcome speech.
Children Dance
Performance.
Date: 25 January, 2023
We are happy to announce that the renovation of the primary school at Savarde Z. P., Palghar district has been completed. The renovation amount was entirely funded by Pratibimb Charitable Trust.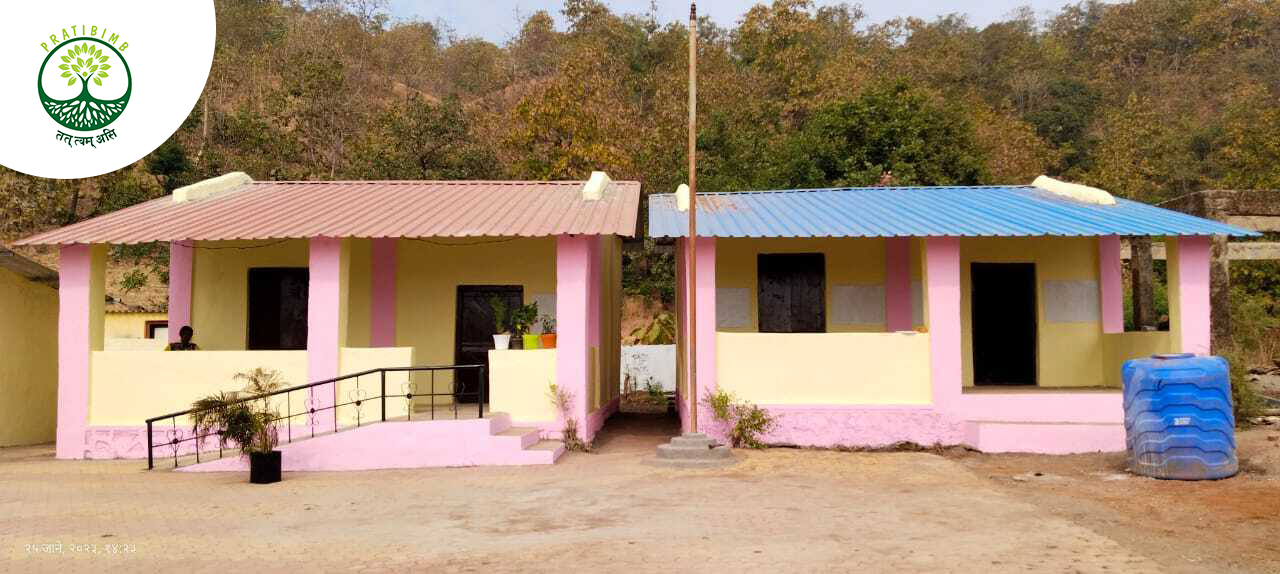 It's such a pleasure to be able to make a difference in the lives of children
Date: 18 December, 2022
Completion of construction of a primary school and inauguration in Megdevpada, Palghar (Thane District, Maharashtra)

A proud moment for all of us!
Megdevpada School Project, constructed and delivered to the Gram Panchayat of Palghar district. The Primary school was inaugurated by 3 trustees of Pratibimb Charitable Trust Mr. Naresh Padia, Mr. Mohan Vutha and Mr. Suresh Ahuja.
The donation amount was entirely funded by Pratibimb.
Project update – Meghdevpada School Work in Progress.
Date: June 16, 2022
Construction of a primary school in Megdevpada, Palghar (Thane District, Maharashtra)
Project update – Meghdevpada School Work in Progress.
Date: May 19, 2022
Project update – Megdevpada School Project
Date: April 13, 2022
Project update – Megdevpada School Project
Date: March 11, 2022
Completion of House Development and Inauguration of the houses at Mangvali, Raigad.
Date: May 06, 2022
On Friday, May 6, 2022, the members of the Pratibimb Charitable Trust inaugurated the newly built houses. We have completed the project in the quickest time possible and are proud to have helped build not just homes but also the lives of the villagers whose homes were destroyed by the cyclone.We express our gratitude towards everyone who helped us make this project possible.
Project update – Constructing 15 houses in Mangavali Adivasi Wadi, Mangaon, Raigad district.
Date: April 13, 2022
Completion of the Check Dam
Date: April 17, 2021
The check dam construction is complete! We are glad to have completed the project in the shortest time possible, given the constraints. We thank every person associated with this project, including our course students & donors.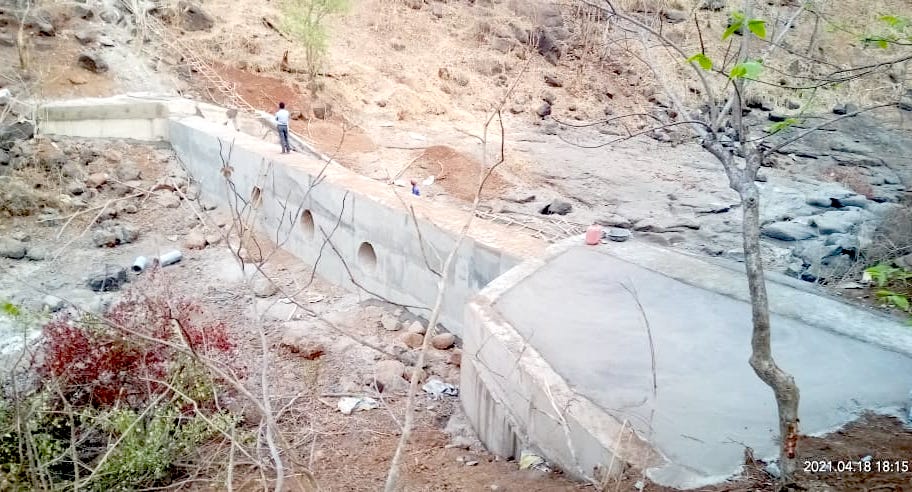 Project update of the Check Dam
Date: April 7, 2021
The check dam construction has reached the final stage & work is progressing at a fast pace.
Date: Feb 2021 to March 2021
Work in Progress of the Check Dam
Date: Mar 15, 2021
The construction work of the check dam is in progress at Savarde village, about 40 km from Kasara or about 150 km from Mumbai to complete the check-dam.
The next stage would be to provide a solar-powered water pump, storage tank and water filtration system to provide clean drinking water.
The whole project is funded 100% by Pratibimb Charitable Trust, whose core activity is conducting life-improvement programs called Life and Breath (basic course) and Life is Mind Body Spirit (LiMBS – the advance course). These are programs that teach breathing exercises, meditation and laws of living. The funds collected from students during the conduct of these programs are utilised for such charitable work. (Check our upcoming courses here)
This work has inspired students to voluntarily donate handsomely. Pratibimb Charitable Trust is now planning to fund the construction of two more such dams in 2021. We are just waiting for the first project to be declared ready before we embark on the next two.
Activity begins: Initial pictures taken on the check-dam site on 22nd March 2021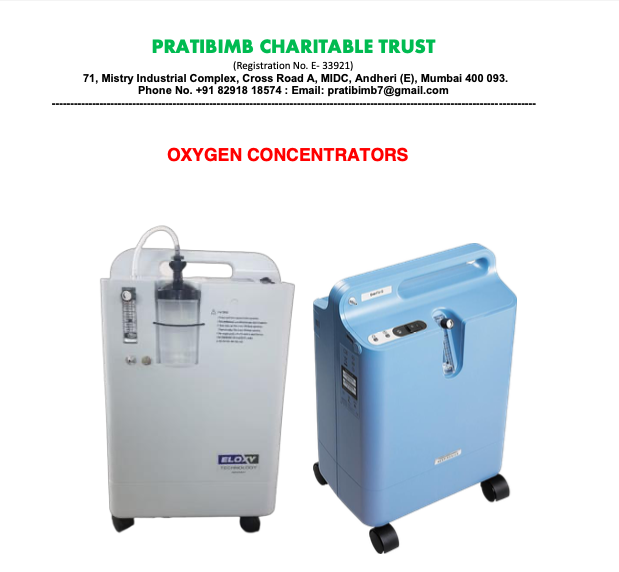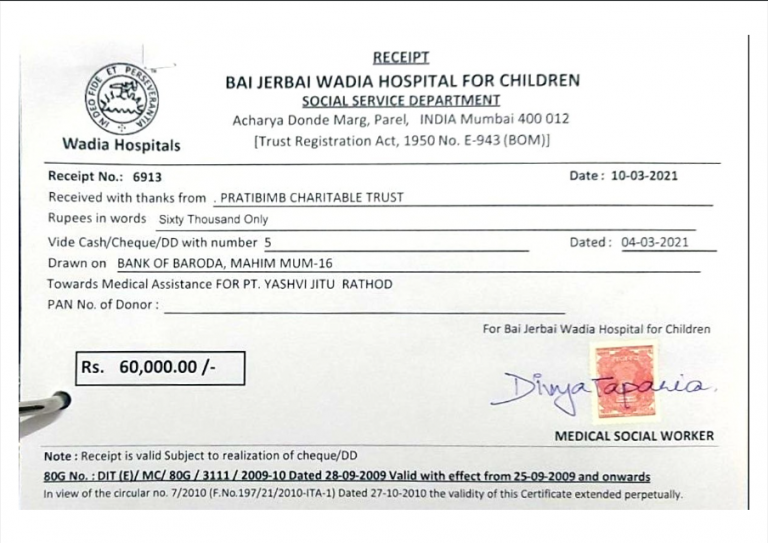 Feeding Stray dogs in Mumbai- Ongoing Monthly Project @ Rs. 6000 approx per month.
Amount: 28,440/-
Donation to Vanvashi Kalyan Ashram, Maharashtra for construction of houses for 16 poor Adivasi families at Bhostewadi, at Konkan Region. Houses were damaged due to Nisarg Cyclone.
Amount: 8,00,000/-
Cyclone Nisarga left a trail of devastation over the Raigad District of Maharashtra. Many lost everything that they had. Pratibimb Charitable Trust has put its shoulder to the rehabilitation efforts being carried out by the NGO Vanvasi Kalyan Ashram by funding the rebuilding of 15 homes at Bhoste Wadi village, near Shrivardhan in Maharashtra's Raigad District. Fees and donations collected from the students of the Life and Breath and LiMBS courses conducted by Pratibimb Charitable Trust have made this small but sincere effort possible. Today we say 'THANK YOU' to all those who have attended & benefited from our courses. Keep visiting this section, as, like you, we too hope to see happier pictures emerge with each passing week.
We are glad to share an update on the rebuilding of the 15 homes from the many that were destroyed by Cyclone Nisarga at Bhoste Wadi village in June this year. Though the natural disaster has faded from public memory, Maharashtra's coastal communities are still limping back to normalcy. Through the efforts of the Vanvasi Kalyan Ashram NGO several homes are nearing completion with much of the structural work is done. Yet again, we thank all our students attending the Life and Breath & LiMBS courses, as the fees & donations received have been one of the supporting pillars of this rehabilitation effort.
Purchase and Donation of Ration/Food to 16 poor families of Canteen Staff of TCS Ltd due to Covid -19 situation.
Amount: 80,280/-
Purchase and Donation of Ration/food to 50 poor families of Mumbai Dabbawala Association.
Amount: 50,800/-
Donation to Lions Club of Bombay Willingdon Crescent Charity Trust for feeding Migrant Labourer at Mumbai due to Covid- 19 situation.
Amount: 10,000/-
Purchase and Donation of an Operation Theatre Light system to Municipal Hospital M/s BYL Nair Hospital, Mumbai for the Covid affected Maternity Ward.
Amount: 75,000/-
Donation to Maharashtra Apang Unnati Seva Sansthan, Mumbai for Physically Challenged Children.
Amount: 21,600/-
Donation to Rashtriya Samvak Sangh Jankalyan Samiti for the food for the Migrant Labourers at Mumbai due to Covid -19 situation.
Amount: 25,000/-
Donation to Aware Foundation, Mumbai for providing 6 Sewing Machines to Poor Families.
Amount: 18,000/-
Purchase and Donation of Hearing Aid to a needy Poor Girl Ms. Karishma Kulkarni at Sangali.
Amount: 14,500/-
Purchase and Donation of Kitchen Utensils to 53 Nos Poor Adivasi families at Sangli affected due to Severe Flood.
Amount: 510,000/-
Donation to Lakshaya Foundation, Pune for Army Welfare.
Amount: 25,000/-
Donation to Lions Club of Bombay Willingdon Crescent Charity Trust for Kerala Flood Relief.
Amount: 10,000/-