Residential cum Non-Residential Camp 06
14-16 July 2023 @ Bowring Institute #19, St. Marks Road, Bengaluru, Karnataka, India
The Bangalore camp saw an eclectic mix of students, entrepreneurs, working professionals, homemakers and senior citizens.
Mr. Pravin Manker, the founder of Pratibimb Charitable Trust, was the presenter of the 3-Day Life and Breath Workshop. The Life and Breath program is a 20-weekend program which consists of spiritual breathing exercises, techniques of meditation and laws of living. This program has been modified into an abridged version for the workshop. Such workshops are conducted periodically in various cities in India.
The workshop commenced with an introduction to Pratibimb Charitable Trust, the trustees and the volunteers, followed by the lamp lighting as per tradition. The participants were divided into groups, and each group was assigned a Pratibimb faculty to provide guidance and clear any doubts during the course of the workshop. The course covered a wide range of fascinating topics! We delved into the laws of living, like the law of progress, the law of give and take, and the law of cause and effect. It was eye-opening to learn about the connection between our conscious and subconscious minds and how our emotions are expressed through external organs. The instructor used a life chart to help us visualize this. The theoretical aspect of the course provided a solid foundation for the spiritual breathing exercises and meditation we practiced. It really helped us understand why pranayama, breathing exercises, and meditation are so important.
Every morning participants would meet for exercises followed by a lot of discussions – charcha on topics ranging from food to spirituality. Many participants had interesting questions about topics like the soul, the evolution of the universe, and population growth. Mr. Manker provided excellent explanations for these questions. Some of the workshop attendees have now signed up for the regular online Life and Breath program.
"Three days just flew by… We all know how to breathe, but at the end of this program, you will know a completely new way of breathing."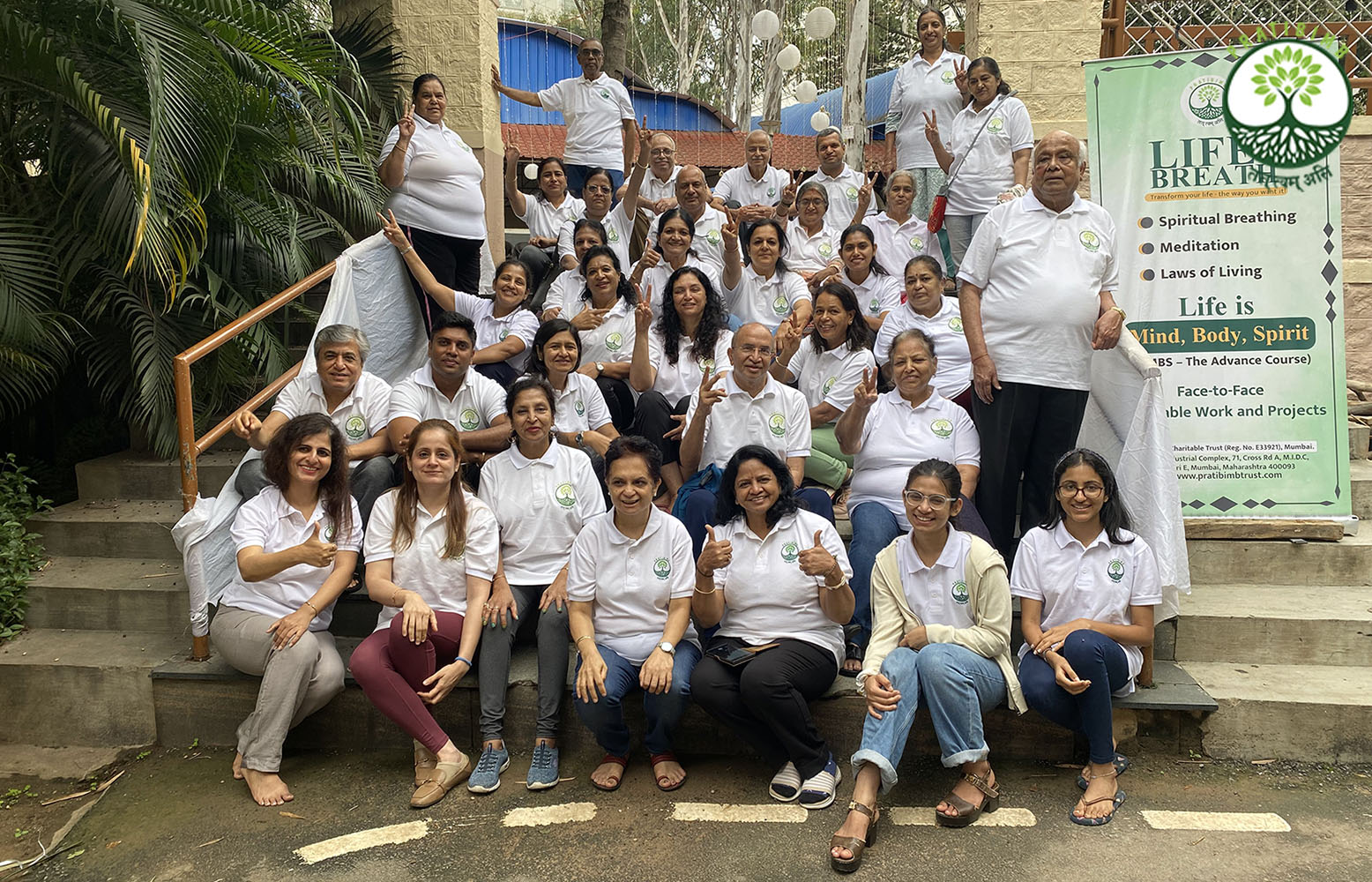 Feedback from Sarla Biyani Participant @ Residential Camp 06
Feedback from Rohit Nandan Participant @ Residential Camp 06